Log in toWHM >>SQL Services >>Repair a MySQL® Database
1) Scroll down in the menu to SQL Services.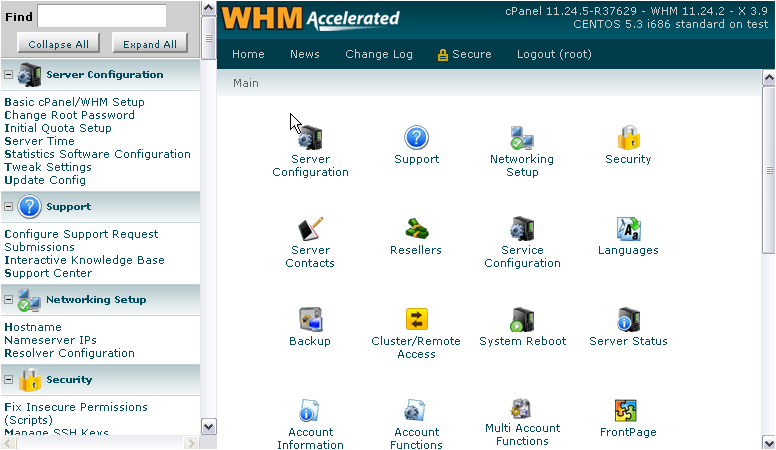 2) Click Repair a Database.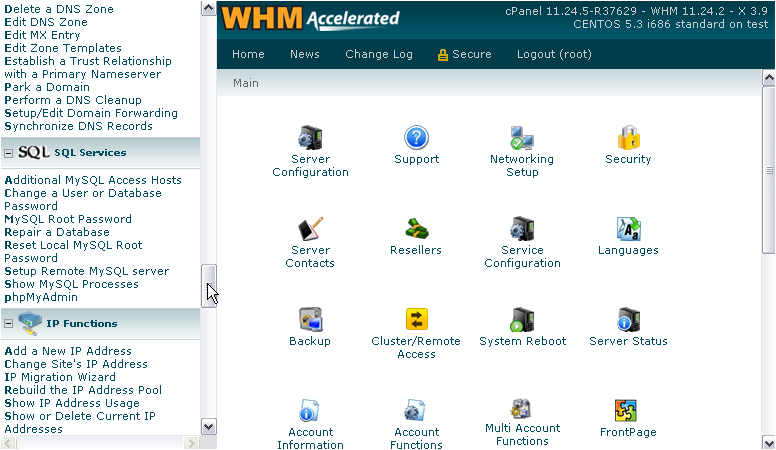 3) Select a database from the list.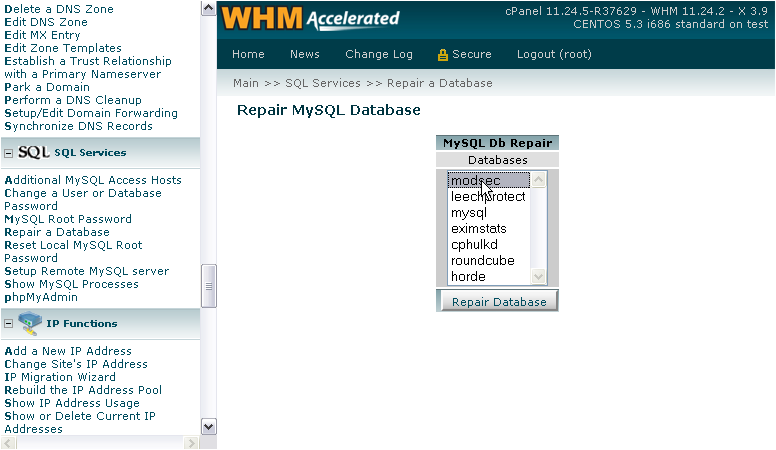 4) Then, click Repair Database.
That's it! The database has been checked for problems and should have been repaired, if necessary.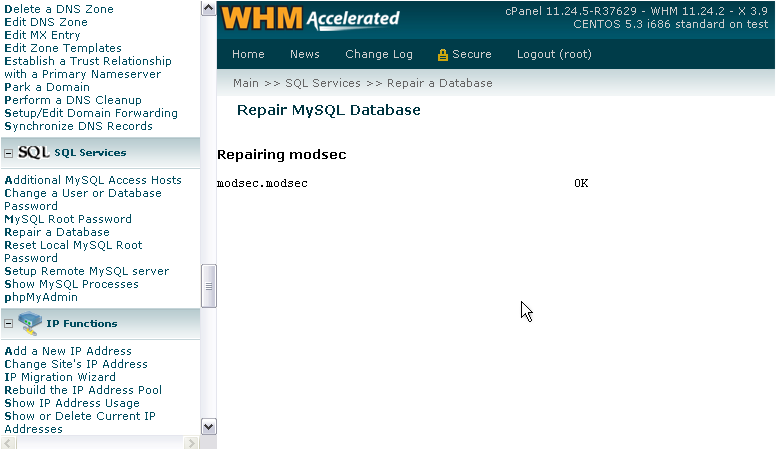 This is the end of the tutorial. You now know how to repair a MySQL database in WHM.